Spring
Apr.

Entrance ceremony
May.

 
Jun.

EJU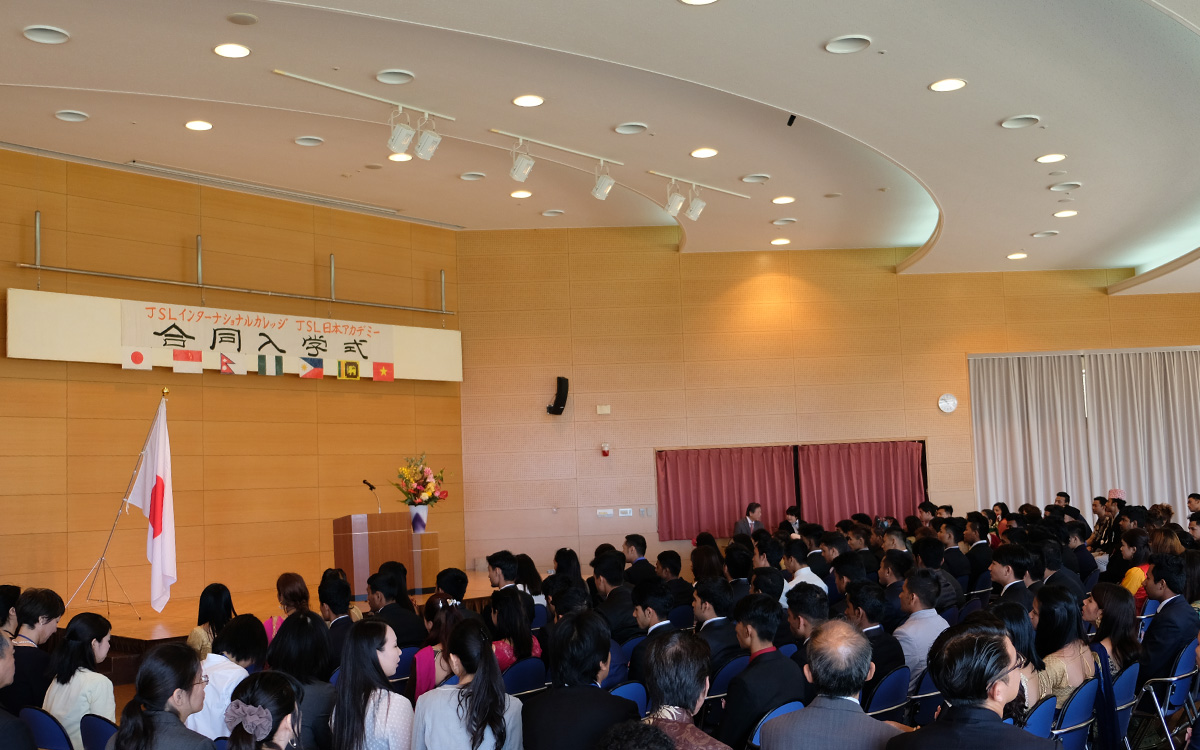 Summer
Jul.

Entrance ceremony
JLPT
Tanabata festival
School trip / Beach party
Aug.

Summer vacation
Sep.

University Orientation Session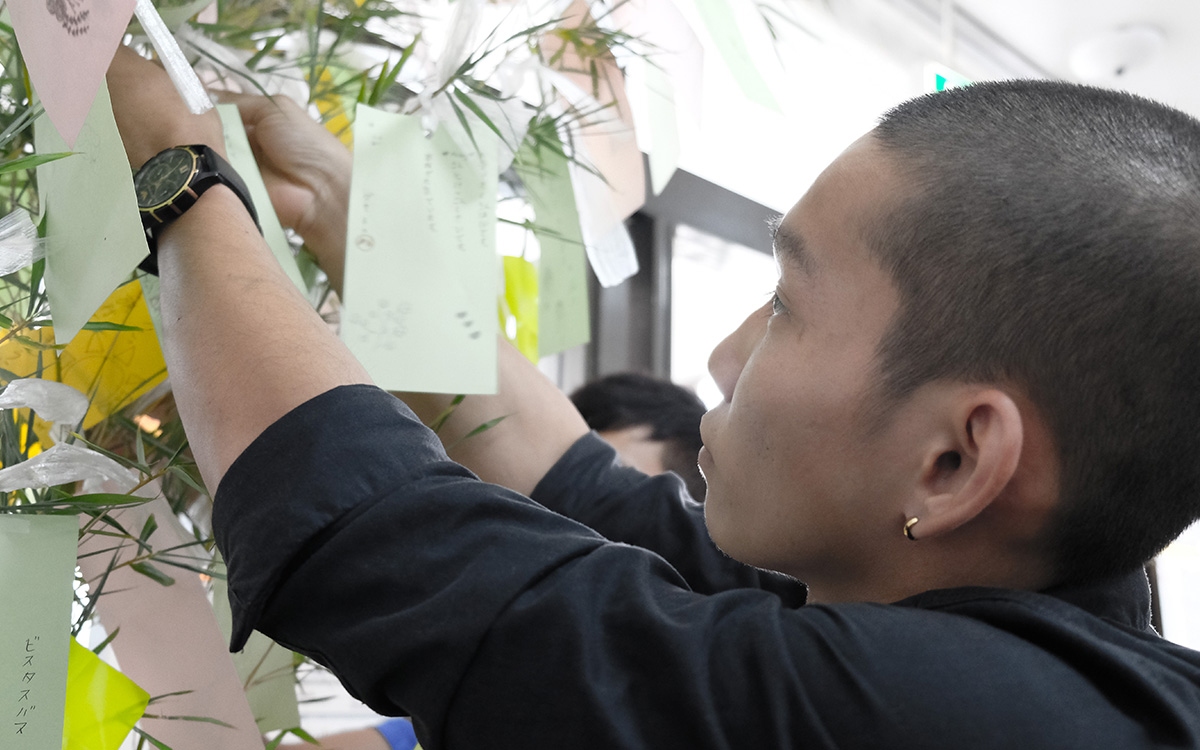 Autumn
Oct.

Entrance ceremony
Nov.

EJU
Dec.

JLPT
Christmas party
Winter vacation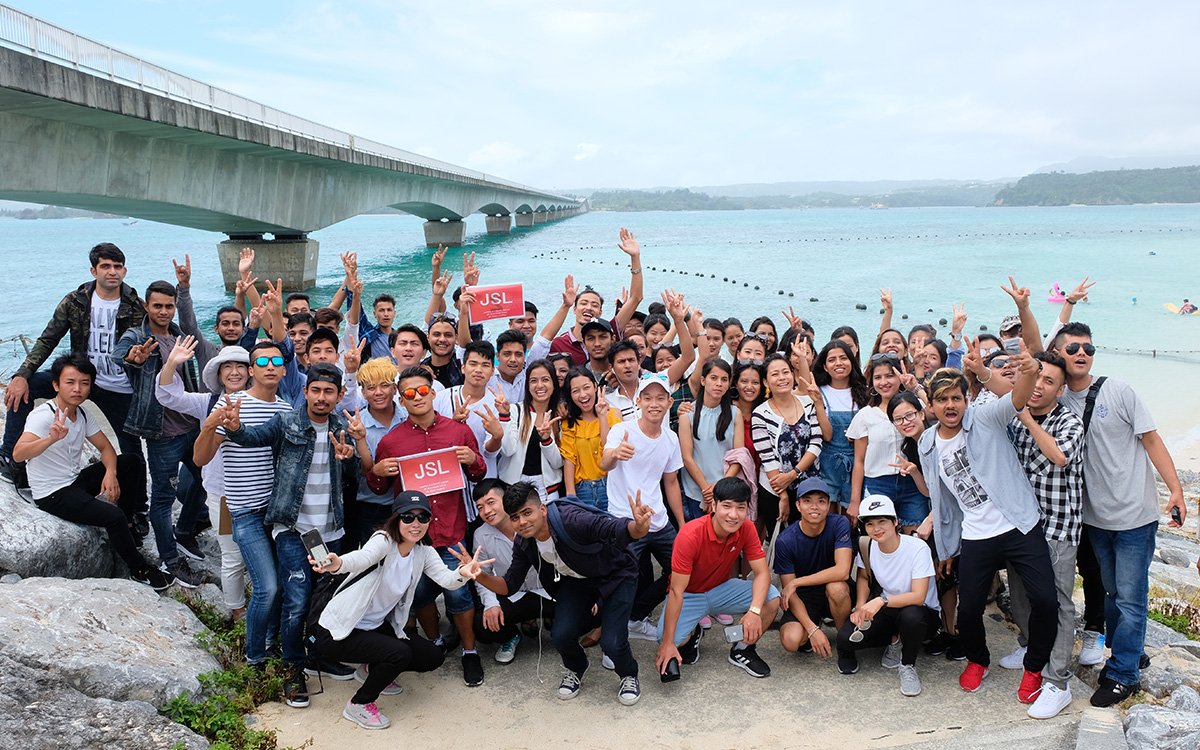 Winter
Jan.

Kakizome event
Entrance ceremony
Feb.

Setsubun event
Speech Contest
Mar.

End-term Exam
Graduation Ceremony
Spring vacation
A variety of events are held at JSL throughout the year.
You can deeply learn japan by not only learning Japanese Language but also experience seasonal events and Japanese culture.
SHRESTHA SADANA
from Nepal
Teachers in JSL are cordial with students
Q.Why did you choose JSL?
A.A: JSL is very famous in my country, Nepal. My seniors and friends who have lived in Japan recommended and I made a decision to enroll. I found out why they recommended as soon as I got into JSL. Teachers are very kind and helpful not only in Japanese but also any trouble in daily life.
Q.What is your dream?
A.A: I want to work for the apparel industry. I'm into selecting and designing clothes and I want to do something I'm passionate for. My goal is to study Japanese perfectly and major in fashion at University or College.
I can feel my improvement of Japanese
Q.Why did you choose JSL?
A.I joined JSL even though it is known as challenging classes and strict attendance policy. Because I wanted to study hard to improve my Japanese.
Q.How is the study at JSL?
A.It is very productive. The atmosphere of class is well and I can always ask teacher without hesitation when I don't understand grammar or different nuance of word. Nowadays, I'm trying for higher level of Japanese such as difficult grammar and the difference of subtle nuance of word to speak Japanese fluently.
GALEANO MORALES DUBERNEY
from Colombia
ILECHUKWU CHIDOZIE CHRISTIAN
from Nigeria
Fascinated of excellent Japanese culture
Q.What is the reason to study in Japan?
A.I was interested in Japanese music, fashion and culture from childhood and I wanted to learn and experience real Japanese culture in Japan.
Q.How is the study at JSL?
A.Culture class is very enjoyable. Experiencing Japanese culture such as flower arrangement and calligraphy, my feeling of studying Japanese is getting stronger. I have been practicing the instrument of Okinawa "Shamisen". Sound of Shamisen is very beautiful and now I can play traditional and trend songs.
I became more mature with different cultures
Q.Why did you choose JSL?
A.Firstly, there are multiple curriculums. Secondly, I can communicate with different friends from all over the world in JSL.I see different cultures and learn new things every day ever since I joined JSL.
Q.Message for students who want to study in JSL.
A.JSL is great school. Teachers kindly support you to achieve your goal and dream. Classmates in JSL help each other and enjoy free time together to have fulfilling days. If you think of studying in Japan, you should do it. The decision will make your life brighter!
SAKUDA MARIA EUGENIA
from Argentina
Please feel free to contact us
If you need any further information, please feel free to contact us.
Inquiry about
JSL Okinawa